Hallicrafters OPS/FM-1B Transceiver




Test connector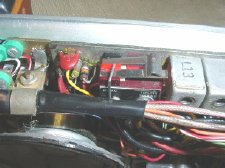 Microswitch for PTT









No schematic inside but tune up
instructions are available on the battery tray.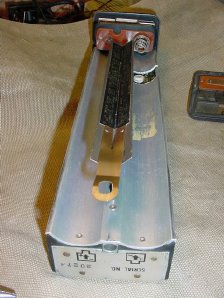 Battery tray.
Note the notch where the final transistor has been replaced.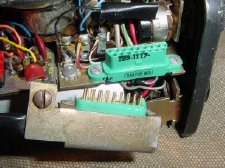 The Amphenol connector can be used to disconnect the top controls from the main chassis.
Transmit crystal section. 8.338333 times
18 puts it on 150.090. The other crystal
was 150.075.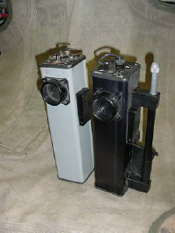 A side by side comparison between the FM-1B and the HT-1 "Village Radio".