The top has been cut with a razor blade on three sides leaving one side as a hinge.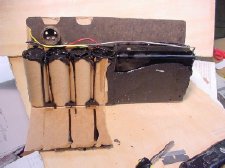 Tthe large cells are for the filaments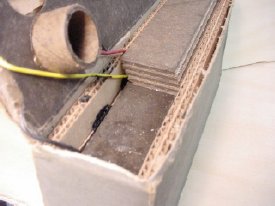 Cardboard spacers were used on top of the battery with space for the connector. A double thickness of cardboard was used for the sides.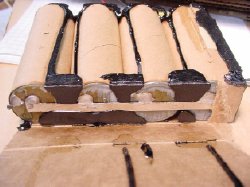 Another shot of the filament cells in parallel.
The B pack with a lot of cells.
Return to page one.